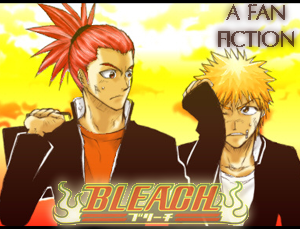 Title:
Strawberry Topping.
Author/Artist:
sururu
Beta:
yoru_chan
Pairing/Characters:
Renji Abarai / Kurosaki Ichigo
Rating:
NC-17
Warning:
Yaoi, PWP, Public Sex.
Disclaimer:
Do not own Bleach! ToT
Summary/Notes:
SORRY! Renji might seem OOC T_T ; Renji and Ichigo get a detention for fighting while in class. While there Renji looses his cool,
much to his shock, and the resulting struggle is unlike any the two males
have ever partaken in before.
(
Gimmie my Desert
Collapse
)